Discuss


Email this


Feedback


RSS/XML


Permalink

A.Word.A.Day--curate's egg


This week's theme: whose what?
curate's egg (KYOOR-itz eg) noun
Something having both good and bad parts.
From a cartoon in Punch magazine (London, UK) in which a timid curate (a junior clergy member), when served a stale egg at a bishop's table, tries to assure his host that parts of the egg were edible: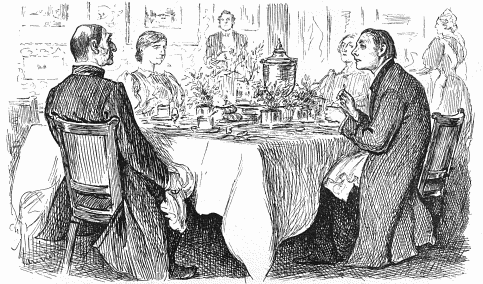 Right Reverend Host: I'm afraid you've got a bad egg, Mr. Jones!
The Curate: Oh no, My Lord, I assure you! Parts of it are excellent!
The cartoon was drawn by George du Maurier and published in the Nov 9, 1895 issue of the magazine. That makes it one of the very few terms whose origin we can pin down to a specific date.
"One act of sportsmanship by London Irish and a moment's opportunism by Saracens separated these two sides after a curate's egg of a match."
David Llewellyn; Saracens 24 London Irish 20; The Independent (London, UK); Nov 25, 2007.
X-Bonus
I've made an odd discovery. Every time I talk to a savant I feel quite sure that happiness is no longer a possibility. Yet when I talk with my gardener, I'm convinced of the opposite. -Bertrand Russell, philosopher, mathematician, and author (1872-1970)