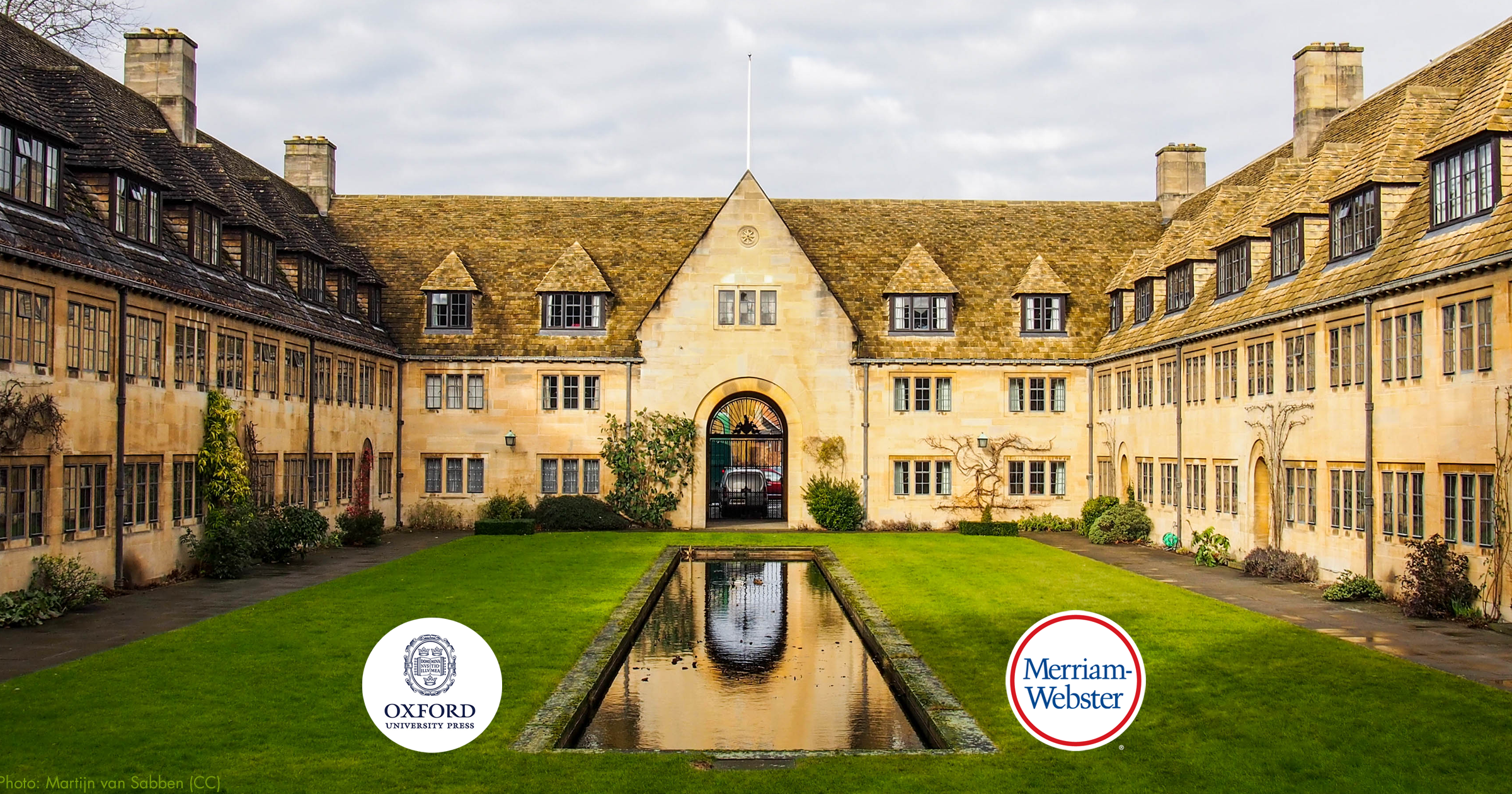 FOR IMMEDIATE RELEASE
Contact: Fiona Dolezal
Email: fiona@wordsmith.org
Phone: 206-465-5979
(U.S. Pacific Time)
Seattle-based Wordsmith.org, a Community of Wordlovers in 171 Countries, Turns 25 Years Old

In Polarizing Times, Readers Around the World Find
Common Ground in a Love of Language
[Seattle, Washington - March 7, 2019] What comes to mind when you think of Seattle? Microsoft, Amazon, Starbucks? Seattle is also the home of an organization that reaches people in 171 countries and touches hundreds of thousands of people every day: Wordsmith.org.
Thursday, March 14 marks 25 years since Anu Garg founded the now globally-beloved Wordsmith.org. From that first word through today, Wordsmith.org has grown into an international community of subscribers, puzzlers, and contributors. Wordsmith.org has members in nearly every country, from Afghanistan to Zimbabwe.
To celebrate the 25th anniversary of its founding, Wordsmith.org is holding limerick, anagram, pangram and coin-a-word contests to be judged by an international panel that includes Will Shortz, crossword puzzle editor of The New York Times, Kory Stamper, lexicographer, and Executive Director of the Dictionary Society of North America, Erin McKean, author, former Editor-in-Chief of US Dictionaries, Oxford University Press, Ben Zimmer, linguist, lexicographer, columnist, The Wall Street Journal, Lauren Gawne of La Trobe University, Australia, among others.
Winners receive prizes that include all-expenses-paid trips to visit their choice of the Oxford English Dictionary's headquarters in Oxford, England, or Merriam-Webster's headquarters in Springfield, Massachusetts. Contest details: wordsmith.org/25years
"For 25 years, Wordsmith.org has been refreshing the linguistic parts other sites have not reached" writes David Crystal of the Cambridge Encyclopedia of Language. "Congratulations to Wordsmith.org on 25 years of fostering joy in words; here's to 25 more!" said Steve Kleinedler, former Executive Editor, American Heritage Dictionary. "Need a daily word fix? Wordsmith.org's A.Word.A.Day will keep you mellow. And the examples in The Anagram Times are a hoot!" wrote Joan H. Hall, Chief Editor, Dictionary of American Regional English.
Anu Garg is also the author of the books A Word A Day (""A delightful, quirky collection" -New York Times) and Another Word a Day. ""Garg works in the great tradition of Wilfred Funk and Norman Lewis... Garg, however, is more fun." -Star Tribune
A few key statistics:
Number of countries and territories represented among Wordsmith.org subscribers:
171
Number of emails sent (since 1994):
3.6 billion
Number of words featured:
5,626
Longest word featured:
45 letters (pneumonoultramicroscopicsilicovolcanoconiosis)
Number of anagrams generated by the Internet Anagram Server:
120 billion
Number of years in operation:
25
---
Flash back to the year 1994. A movie ticket cost $4.00; Tonya Harding won the national Figure Skating championship title; the Channel Tunnel opened between England and France; Nelson Mandela became president of South Africa. And our tech landscape? It was the dawn of both the Internet and email; people browsed the Internet using Mosaic and Netscape Navigator.
Wordsmith.org founder Anu Garg was a computer science graduate student when he sent that first email (the word was zephyr). It was an app before there were apps, and was, by design, simple and straightforward: a word, pronunciation, usage and one quote to start each day. "It was the beginning of the dot-com boom. Google, eBay, Amazon…all those big companies didn't even exist at the time. But I went the dot-org route. The idea was not to make money but to share my love of words," Garg said.
Fast forward to 2002, the service was so popular that Mr. Garg quit his corporate job at AT&T Labs to research and 'share the magic of words' full-time. As readership grew, the community grew too. People wrote limericks from the day's words, readers wrote in with touching stories about how the words intersected with their own lives. A literacy instructor in a prison wrote, in 1995 "There is a new interest in words and dictionary fun that is starting to sparkle around there. (there's a thought-provoking sequel to this story too--but Mr. Garg can tell that story.) A couple who met at Wordsmith.org got married. And since 2017,, Alex McCrae, a retired Warner Bros. artist, has been making original illustrations of words (as of 'rurbanite') from A.Word.A.Day every week.
So why do people value and continue to support Wordsmith.org? "I believe if you really love something, it comes across. Readers can sense a joy of words here and it rubs off. They come here, share it, contribute, and multiply that joy. They love being with like-minded people who love words, language, and wordplay," Mr. Garg said.
In this age of information overload, the viral success of a free daily email is unheard of. Asked why people continue to subscribe, Garg said, "The English language is big: more than half million words. We serve it in bite-size portions. While we do carefully research each word and its origin, our messages never get bogged down in dry academics. We have fun with language and words."
Anu Garg travels all over the world, but his readers still need their word, day after day. He's there for them, whether he's in Kyoto, Japan; Oxford, England; or in Copenhagen, Denmark. Of his recent visit to Dharamshala, India (the home of Dalai Lama), he said, "I was there last year; while I was on an overnight bus to the Dharamshala, I logged on to Wordsmith.org and continued working for part of the journey." And the world comes to Wordsmith too.
In an increasingly polarized society, can knowing more words help us break down barriers and communicate better? "The way I look at it: It's like an artist having a large palette of colors. You don't have to use them all in the same painting, but to be able to find the right shade when you need it helps you portray an idea just as you have visualized it in your mind," Mr. Garg said.
Submissions for all four contests will be accepted through March 30, 2019. Contest details, celebrity judges, reader stories and more at wordsmith.org/25years. Judges' photos can be found in the Press Kit.
Wordsmith.org is a community of wordlovers in 170 countries. Our mission is to spread the magic of words. The Wordsmith.org community is on Facebook, Twitter (@AWAD and @WordsmithOrg and Instagram.
If you would like more information, please contact Fiona Dolezal at fiona@wordsmith.org or 206-465-5979 (US Pacific Time).
###